BizTech Day NYC
Edith Yeung, San Francisco Entrepreneur Meetup Group (SFEMG) and Andrew Ran Wong, New York Entrepreneurs Business Network (NYEBN)

Internet geeks and gurus assembled by the hundreds at the Times Center in New York City for BizTech Day 2010.
The annual event, created and executive produced by Edith Yeung, was developed to unite the online and business community, empowering them with information and viable networking.

Co-produced by social media marketing genius, Andrew Ran Wong, Founder of New York Entrepreneurs Business Network (NYEBN), the Internet and social media rock star studded event is rapidly becoming the most celebrated tech conference in the nation.


Yeung & Wong share the philosophy that being surrounded by great people is just as important as how well you know your craft and methodology.
Wong's innovative
marketing strategies, charismatic persona and keenly structured events,
which he hosts at New York's most elite hot spots, have garnered more
than 7,000 active, viable and enthusiastic members in less than a year
for his NYEBN.
BizTech Day 2010 New York lineup included New York Times bestselling author and owner of Squidoo, Seth Godin, FOX News Anchor, Clayton Morris, Pete Shankman of Email Mafia, New York University Adjunct Professor, Clay Shirky, Lisa Gansky, Dana Mauriello, Founder of Profounder, Co-Founder of Ofoto and Author of "The Mesh," Simon Sinek, Author of "Start With Why," Gymboree Founder, Joan Barnes, Esther Dyson, Chairman of EDventure Holdings, Business Week and Mashable Columnist, Dan Schwabel and Scott Heiferman, Founder of Meetup.com. Heiferman created Meetup.com as a result of 9/11 which brought him to the epiphany of the value of community.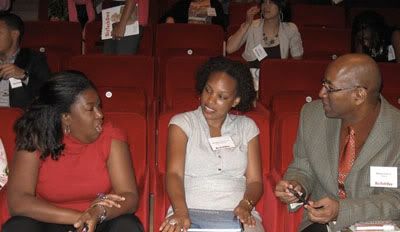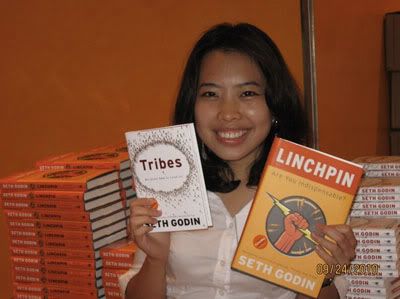 >br>

Lightening rod (5 minute) demos were presented by Wildfire Interactive, Inc., Infusionsoft, Chargify, Textaurant, TwitRivva, @TwitRivva , Venmo, Elance, SayHired, EventNow Inc and Hashable.

An entrepreneur pitch and matching segment brought audience participants to the forefront and a cool afterparty sponsored by Infusiosoft immediately followed.

Partial sponsor list included Internet and business titans, Infusionsoft, MagCloud by HP, Elance.com, Manhattan Chamber of Commerce, New York City Business Networking Group (NYCBNG), Start-Up Digest, New York Enterprise Report, Hive at 55, Squidoo and Women 2.0.

TheSocialMediaBomb.com was in the building.

If you missed BizTech Day, New York you still have a chance to get with the program. BizTech Day is rocking Silicon Valley this Saturday . Google, Yahoo, Intuit, Infusionsoft, Mashable, Yelp, Foursquare, Squidoo, Women 2.0, Gymboree and a plethora of other hitters take the stage and attendees get to mix & mingle with some of social media's top contenders.

Saturday morning, Sue Kwon, former CBS 5 Reporter, Ben Parr, Mashable Editor, Mikal Belicove, Entrepreneur Magazine Columnist, Gagan Biyani, Techcrunch Mobile Columnist , Jason Brooks, CBS Moneywatch will engage attendees in an in-depth discussion on the benefits of integrating both new and old media into today's marketing and PR strategies. Later in the afternoon, they will have something called "Genius Hour." One would want to be a fly on the wall to see what that's all about.

The virtual will become physical at the afterparty sponsored by Infusionsoft.

For more info on BizTech Day or to register for the next event, visit www.BizTechDay.com .

Photos by Jose Hernandez


Brenda Jeanne Wyche is Managing Editor of The Black Star News and Harlem Business News.
To subscribe to or advertise in New York's leading Pan African weekly investigative newspaper, please call (212) 481-7745 or send a note to Milton@blackstarnews.com

Also visit out sister publications Harlem Business News www.harlembusinessnews.com and The Groove music magazine at www.thegroovemag.com

www.blackstarnews.com ~ "Speaking Truth To Empower."


February 22,2018 @ 08:03 PM

I think you have "Filtered HTML" turned on here. If you switch to "Full HTML," it will probably...
googletag.pubads().definePassback('6785150/BENN/BlackStarNews', [[300,250]]).setTargeting('fold',['BTF']).display();