Free Fitness Classes at St. James
No more excuses for missing out on exercise. Shape Up NYC offers free fitness classes at over 50 locations in the 5 boroughs.
Dozens of
excuses have been used to give New Yorkers a convenient opt-out of a regular fitness regimen. The
latest and most popular these days is concern about being locked into an
expensive gym contract.
Here's
some good news for New Year's resolutionists. You no longer have to
worry about a gym membership hanging
over your head because now, you can go to one of 50 recreation centers within
the 5 boroughs of New York City to get your fitness on.
Shape
Up NYC, instituted by Mayor Michael Bloomberg, in partnership with the Department of Parks and Recreation, Equinox Fitness Clubs, The Department of Health and Mental Hygiene, the Department of Education and the New York City Housing Authority, is a
free citywide program available to all New Yorkers. Shape
UP NYC has free fitness classes throughout the 5 boroughs of New York City.

Yoga, Zumba, Kickboxing,
Physniques Aerobics and Cardio Sculpt are just some of the amazing workouts you
can get through Shape Up NYC. The Shape Up NYC Classes are absolutely free, and no
pre-registration is required.
Physniques Weight Loss & Body
Tone joined the iconic St. James Recreation Center in the Bronx this year
bringing a well-rounded exercise program to the facility. Physniques is
designed to accommodate basic to intermediate fitness levels. It's ideal for the couch
potato budding
into the fitness arena, who may not be ready for high impact aerobic exercise
or bootcamp type workouts, but still want to get the job done.
The Physniques
program includes
aerobic exercise, body sculpt & strength training, Qigong, women's
self-defense and Tight Tummy Tuesdays, which includes an intense core workout
to help you get those beachbody abs.
The full Physniques schedule can
be found at the following link http://www.physniques.com/schedule/ .
Zumba with Caroline from Equinox
has been a long standing highlight at St. James Center and takes place every
Wednesday at 9:00 am.
Physniques offers a class ("Brenda's Cardio Conditioning Energizer") every
Friday at 6:00 pm at Chelsea Recreation Center in Manhattan for fitness novices
and enthusiasts who prefer to workout further downtown.
NYC Department of Parks and
Recreation has over 50 centers in place with a vast array of activities from
martial arts training to fully equipped weight rooms to indoor and outdoor
swimming. A yearly membership,
priced at what you could pay monthly at a private gym, will gain you full
access to all the NYC Department
of Parks and
Recreation centers throughout the five boroughs. Each
center has a different set of programs.
Meet new
people, make new friends; gain the support you need
to maintain a healthier lifestyle.
Come to a Shape Up NYC program
near you.

For more
information and the complete schedule, visit
http://www.nycgovparks.org/programs/recreation/shape-up-nyc
To stay in
the loop on Shape Up NYC's programs and best
fitness practices, nutrition and wellness, go over and
"Like" and Physniques.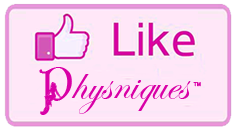 February 22,2018 @ 08:03 PM

I think you have "Filtered HTML" turned on here. If you switch to "Full HTML," it will probably...
googletag.pubads().definePassback('6785150/BENN/BlackStarNews', [[300,250]]).setTargeting('fold',['BTF']).display();