Kareem Abdul-Jabbar, Tom Joyner coming to African American Pavilion at BookExpo America 2009, NYC
African American Pavilion at BookExpo America 2009 Speaking opportunities, meet 'n' greets, signings still available.
The African American Pavilion at BookExpo America is shaping up to be another momentous extravaganza, bringing the heavy hitters of the industry. This year's celebrity lineup is becoming increasingly brilliant, including Kareem Abdul-Jabbar, dubbed by many as the greatest basketball player of all time, who will give the keynote address at the largely anticipated African American Pavilion Awards Ceremony and Reception in addition to signing his new book "Raise Your Hoop IQ" and nationally syndicated radio, television personality, author, philanthropist and entrepreneur, Tom Joyner, on Thomas Ls Veist and Wil LaVeist's book, "Tom Joyner Presents How To Prepare For College.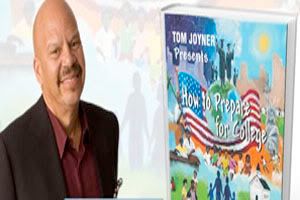 Last year's African American Pavilion at the BEA included Magic Johnson keynoting and including a meet and greet book signing of his work, "32 Ways To Be A Champion In Business."
Founded in 2002 by Tony Rose, Publisher and CEO of Amber Communications Group, Inc. and Adrienne Ingrum, CEO of Adrienne Ingrum L.L.C. and former founding Associate Publisher of Black Issues Book Review,
Book Expo America's African American Pavilion is the nation's largest African American book trade industry show in the world. With approximately 50,000 people attending the BEA each year, at least 20,000 visit the African American Pavilion.
The BEA 2009, including the African American Pavilion and a plethora of other intriguing pavilions, are coming to the Jacob Javits Convention Center in New York City May 28th through 31st.
Speaking opportunities, meet 'n' greets and book signing slots are still available for the African American Pavilion through leveled sponsorships. For more information on how you can participate as a speaker or have your book(s) displayed, call (646) 642-5814 or visit http://www.winningbeginnings.com/AAPBEA.html
To subscribe to or advertise in New York's
leading Pan African weekly investigative newspaper, please call (212)
481-7745 or send a note to Milton@blackstarnews.com

Also visit
out sister publications Harlem Business News www.harlembusinessnews.com
and The Groove music magazine at www.thegroovemag.com

"Speaking Truth To Empower."
February 22,2018 @ 08:03 PM

I think you have "Filtered HTML" turned on here. If you switch to "Full HTML," it will probably...
googletag.pubads().definePassback('6785150/BENN/BlackStarNews', [[300,250]]).setTargeting('fold',['BTF']).display();